Online Activity Booking - Middelburg Tourist Info Centre (Middelburg Chamber of Commerce)

If you are experiencing difficulty please contact us at
Tel no: 013 243 2253 or email us at secretary@middelburginfo.com
Return to our site
MCCI Annual Golf day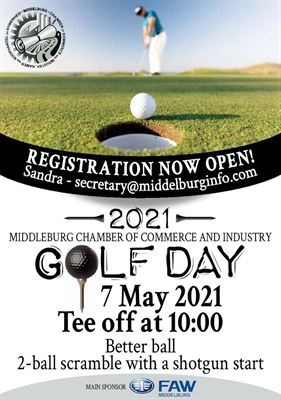 Pick a Date
- date unavailable
Pick a Time
Duration: 0 hours
Fixed Price: R2500.00 ()
MCCI Annual Golf Day
Join us this year for a 2 ball scramble with a shotgun start, Network with other business individuals and enjoy a fun and exciting game of golf with your team.
Registration includes a plate of food and registration for 4 players @ R2500.
With epic prizes to be won.
Different levels of sponsorships are available fo those who wish to be showcased at this event.
Please contact us directly at secretary@middelburginfo.com o call Sandy on 013 243 2253.
Middelburg Chamber CEO's Breakfast 2021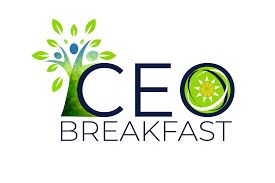 Pick a Date
- date unavailable
Pick a Time
Duration: 5 hours
Fixed Price: R0.00 (Maximum Attendance: 2 guests per business. Non transferable invitation)
The Middelburg Chamber of Commerce and Industry would like to formally invite you to our 2021 CEO's Breakfast.
When: 5th of March 2021.
Time: 8am-12pm.
Where: Busmid Building, Auditorium.
Come and join us for a Business Breakfast with other like-minded Professionals.
We hope to see you there.
MCCI Team.