Online Activity Booking - Middelburg Tourist Info Centre (Middelburg Chamber of Commerce)

If you are experiencing difficulty please contact us at
Tel no: 013 243 2253 or email us at secretary@middelburginfo.com
Return to our site
Ghost Tours

Pick a Date
- date unavailable
Pick a Time
Duration: 3 hours (Please arrive half an hour earlier tours are 3 to 3.5 hours long)
Price per Person: R250.00 (INCLUDES; Transport, Tour guide, Refreshments, A mystery gift)
Price per Child: R250.00 (No children allowed under 10 years)
The next Ghost Tour will take place on 19th December 2020.
Follow the trail of the Famous Ghost Maria Magdalena De Kock a.k.a Lilly.
Back in the day when love is still found its way in letters over time and special gestures gentleman to their ladies: there was a love brewing unlike any other. In the late 18th Century a man named Kobus Nicolaas Boshoff De Kock lost his heart to the beautiful Maria Magdalena De Kock. He loved her so much that he bought a home for them and registered it on her name (Which was uncommon in that time).
For one of her birthdays, her husband gave her a cheque to purchase anything her heart desire. Sadly she passed away on 17 May 1934 that year before she could ever purchase something.
Kobus then decided to purchase the Organ in her honour and in memory of her love for music. This organ can now be witnessed in the White Church.
The Ghost Haunt or Spooky Tours are held on the last Saturday of every month. No tours are held in December.

The fee includes a tour guide, transport and a mystery gift.

Although the age restriction is 10 years of age, parents should take caution when bringing children along.
The tour will only take place if more than 10 seats are booked.
Kasi Vibe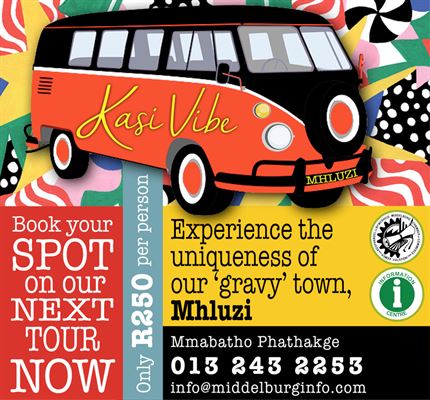 Pick a Date
- date unavailable
Pick a Time
Duration: 2.51 hours
Price per Person: R250.00
The next Kasi Vibe tour will be on the 4th of December 2020
Mhluzi was established in 1879, and the first residents were (the late) Hermanus Motswedi Sefoloshe and his wife Nelly Otto.
Well if you want to know more about them, then book a spot on our next tour.
Remember Walala Wasala... you snooze you lose!
Middelburg Chamber CEO's Breakfast 2021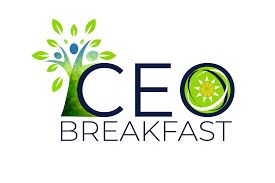 Pick a Date
- date unavailable
Pick a Time
Duration: 5 hours
Fixed Price: R0.00 (Maximum Attendance: 2 guests per business. Non transferable invitation)
The Middelburg Chamber of Commerce and Industry would like to formally invite you to our 2021 CEO's Breakfast.
When: 5th of March 2021.
Time: 8am-12pm.
Where: Busmid Building, Auditorium.
Come and join us for a Business Breakfast with other like-minded Professionals.
We hope to see you there.
MCCI Team.