Online Activity Booking - Out in Africa Wildlife Lodge (Pty) Ltd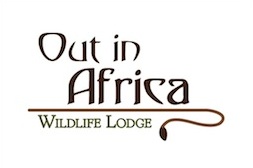 If you are experiencing difficulty please contact us at
Tel no: 082 6380 972 or email us at injabulo@outinafrica-wildlifelodge.com
Return to our site
7 Course Gourmet Dinner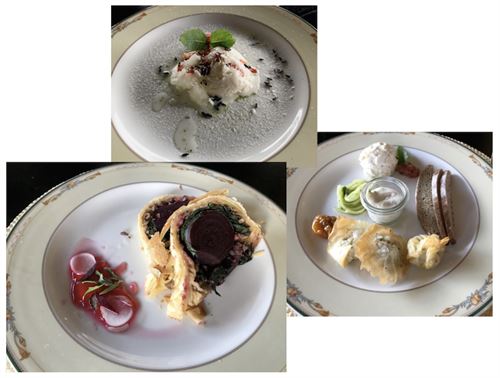 Pick a Date
- date unavailable
Pick a Time
Duration: 4 hours (Seating Open from 18:00 - 18:30 - Closing at 22:00 - Same day reservation closes at 10:00 AM)
Price per Person: R650.00 (Booking Deposit (non-refundable, but credited against the final bill) - Gourmet Dinner is R 650,-- per Person (excluding beverages),)
Dinner 2020 (1)

Amuse Bouche
Madumbe Croquettes with Spekboom Salsa and Morogo Mayo
Kingklip with Asparagus & MangeTout
or
Grilled Moroccan Vegetable Skewer (V)
North African Rack of Lamb on Baba Ganoush with Almond and Lemon French Beans
or
A Variation of Gordon Ramsay's Beet Wellington (V)
Selection from our Cheese Board of South African Artisanal Cheeses
Rooibos & Sherry Poached Pears with Sweet Bay Leaf Ice Cream

Coffee or Tea &
After Dinner Espresso Chocolate Truffle on Heidesand
Kindly notify us of any allergies or dietary requirements you may have. Please note that onion, garlic and salt forms the base of our food preparations.

Dress Code: Semi-Formal / Elegant Casual

Our Seating Arrangements
Join us for a culinary Journey in a hundred year old luxury dining car.
Set seating time is 18:30 (Restaurant opens at 18:00)

Cancellation Policy
At INJABULO Restaurant we prepare each course freshly from scratch. So please honour your booking to avoid food wastage. Your booking fee will be credited against your final bill only.
What else to know
We are a non-smoking establishment.
We are happy to serve guests as of the age of 16.

Please note that we do not allow animals in our restaurant.

Please be considerate to other guests when using mobile devices.