Online Activity Booking - Out in Africa Wildlife Lodge (Pty) Ltd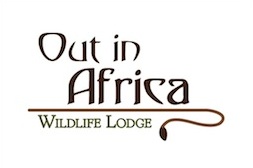 If you are experiencing difficulty please contact us at
Tel no: 082 6380 972 or email us at injabulo@outinafrica-wildlifelodge.com
Return to our site
CulinAfriTapas - Set of 6 per person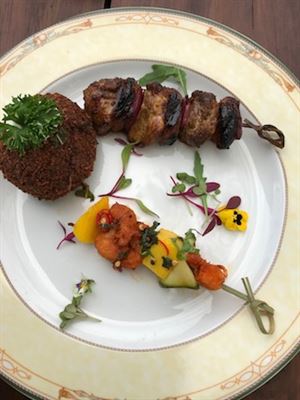 Pick a Date
- date unavailable
Pick a Time
Duration: 4 hours (Restaurant opens 10:00 and closing at 14:00)
Price per Person: R295.00 (Booking Deposit (non-refundable, but credited against the final bill) - R 295.-- per person for a set of 6 tapas (excluding beverages),)
Culinary Arts applied to African Dishes served in small portions - Our ever changing list of CulinAfriTapas contains, but is not limited to
PAPAS ARRUGADAS
BILTONG QUICHE PHYLLO PARCELS SERVED WITH FIG JAM
CHICKEN AND APRICOT SOSATIES
CHICKPEA & FETA BALLS WITH MINT YOGHURT
NECTARINE & KUDU CARPACCIO
BOBOTIE SPRING ROLLS
OSTRICH & LENTIL MINI BUNNY CHOW
BABAGANOUCH ROULADE
OXTAIL TORTELLINI
HONEY MUSTARD LOLLIPOPS
MOZAMBICAN STYLE TEMPURA PRAWNS
AMASI PANNA COTTA WITH ROOIBOS INFUSED STRAWBERRY SAUCE
CRISPY PAP BALLS
BUTTERNUT & SWEET POTATO SOUP
LIMPOPO MASONJA
BRAISED SKILPADJIE with GOLDEN PORK SKIN and WATERCRESS
MOGODU with DOMBOLO, MOROGO & CHAKALAKA
BOEREWORS STYLE SCOTCH EGGS
...
What exactly is on the set depends on season and availability of delicate ingredients, and the discretion of our chefs.

With live music a cover charge will apply – check for the day you intend to book
Cancellation Policy
At INJABULO Restaurant we prepare every dish freshly from scratch. So please honour your booking to avoid food wastage. Your booking fee will be refunded against your final bill only.
What else to know
We are a non-smoking establishment.
We are happy to serve guests as of the age of 16.

Please note that we do not allow animals on our premises.

Please be considerate to other guests when using mobile devices.