Online Activity Booking - Colin's Horseback Africa

If you are experiencing difficulty please contact us at
Tel no: +27 (0)82 789 9002 or email us at horsebackafrica@colin.co.za
Return to our site
Horseback Safaris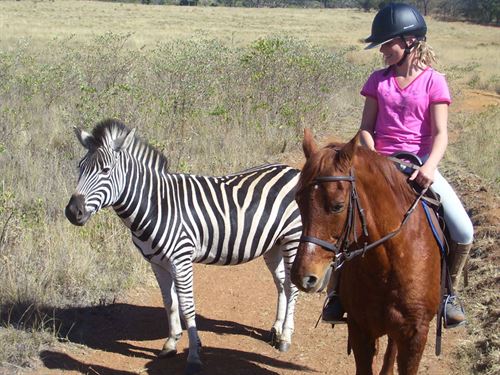 Pick a Date
- date unavailable
Pick a Time
Duration: 4 hours
Price per Person from: R998.00 (Rate applicable per person with inclusions stipulated below (applicable to relevant year))
Horseback Africa is situated on a private Game Park. On safari you will experience vast open spaces and pure unspoiled nature. We only take small groups on Safari, which ensures that all our guests get an exclusive experience. On horseback, one can come unbelievably close to wild animals.
Inclusions: First cup Tea and Coffee, Hard helmets for safety when riding, Leather chaps for comfort, Lockers are available with a key deposit. Free transfer to and from the Hatfield Gautrain station at specific time for a minimum of three guests.
Exclusions: A delicious lunch in the Wild Horse restaurant will finish off your experience in a wonderful way. This however, is NOT included in the price.
Bring: Camera
NB: TAKE NOTE OF WEIGHT LIMIT OF 95 kg
If you wish to also book for other fun activities simultaneously, please click here