Online Activity Booking - Toadbury Hall Country Hotel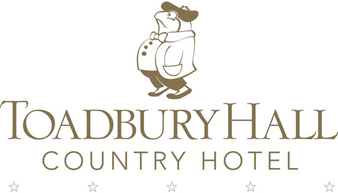 If you are experiencing difficulty please contact us at
Tel no: 010 593 7523 or email us at enquiries@toadbury.co.za
Return to our site
Bijou Ablaze
Duration: 4 hours (Bookings and payment are essential 48-hours prior to arrival.)
Fixed Price: R295.00 ()
Bijou Ablaze

Throughout the month of August on Sunday's come out and enjoy a special lunch occasion. Warm yourself from your belly to your bones with some hearty fair at Bijou Restaurant.
Indulge yourself in our "Ablaze Menu" with a choice of hearty soups, delicious Oxtail Stew, Chicken Stroganoff and Paella, not to mention decadent Spicy Fruit and Apple Bread & Butter Pudding and Rich Double Deck Chocolate.
Price: R295 per person
Times: 12:30 to 15:00 pm
Dates applicable:
Aug 4
Aug 11
Aug 18
Aug 25
Bookings and payment are essential 48-hours prior to arrival.
Contact us for more information - 010 593 7523/www@toadburyhall.co.za
Monika -Email - conf@toadbury.co.za

Melissa - Email - weddings@toadbury .co.za

Gourmet Picnic Basket
Duration: 4 hours (Picnic Spot allocated depending on weather and number of people)
Price per Person: R400.00 (Rate applicable per person includes picnic basket as well as set of picnic spot.)
Price per Child: R140.00 (Kids between ages of 5 - 12 years old)
Toadbury Hall is renowned for their gourmet picnics. Bring your family or loved one for a day out in the sun, relax and enjoy the tranquility of our estate. Only a short drive out to Muldersdrift, in the Cradle of Humankind, where you will be free from the daily hustle and bustle of your busy life!
Picnic Spots are allocated from 11:30 and cleared at 15:30 strictly. However, there is no need to rush, please note that at 15:30 our service team will be available to you to move up to Bijou Gardens where you are more than welcome to continue enjoying our beautiful estate.
Contact us for more information: 010 593 7523 / conf@@toadbury.co.za/ www.toadbury.co.za